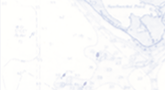 Offshore Fishing Trips aboard The Machaca
Daytrips:
Bluefin, Yellowfin and Albacore Tuna, Blue and White Marlin, Dolphin, Wahoo and sharks are available June through November in the offshore waters of Cape Cod. We employ a variety of techniques, including trolling, chunking, live bait and heavy spinning tackle to target these fish.
Canyons:
Warm gulf stream eddies push onto the continental shelf, 80 – 130 miles south of Cape Cod, and offer some of the best fishing in the world for Big Eye, Yellowfin, Albacore and Bluefin Tuna, Blue and White Marlin, Swordfish, Mahi Mahi, Wahoo and large oceanic sharks. We offer two day overnight trips to the edge of the continental shelf.
Giant Bluefin Tuna:
Late summer into early winter offers a great opportunity to catch giant Bluefin Tuna off Cape Cod. The Bluefin Tuna range from 30 lbs. to over a 1000 lbs. We can target Bluefin on daytrips as well as multi-day trips out to George's Bank.