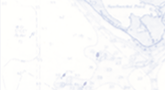 2023 Charter Pricing

Please note: Fuel surcharges may be applied
due to the increasing price of diesel.

Spring bottom fishing for Scup,
Black Sea bass and Blackfish
6 hours

$900
Spring/fall inshore squid/blackfish
8 hrs
$1000
Inshore striped bass, bonito,
blues, sea bass, porgies, fluke
6 hr morning or afternoon
$900
Inshore
10 hr trip (all day)
$1400

Offshore groundfish cod,
haddock, pollack or fluke
Full day

$1800
Offshore pelagic-tuna/shark/ marlin
Approx. 12 hr
$1800
Overnight canyon tuna/marlin/sword
Approx. 36-40 hr
Call to inquire
Deposits
Deposits are required for booking Deposits are refundable up until two weeks before the trip. Any trips cancelled due to weather will be refunded. The weather in New England is extremely variable and the Captain makes the final decision on the weather .

Customized Trips
Aside from the standard fishing trips we can customize trips. We offer a variety of other specialty trips, multi day trips and tournaments, Nantucket offshore fluke, offshore winter blackfish, Block Island trophy striped bass, meat lovers marathon 16 hour trip 1/2 cod haddock pollack 1/2 fluke sea bass, whale watching, kids and family outings , bachelor and bachelorette parties as well as memorial services- blue burial at sea or spreading ashes